About Us
Morrison Publishing

By Anthony Morrison – Who We Are!
Anthony Morrison – Internet Marketing & Entrepreneur, is excited to bring you his newest training and software releases. Morrison Publishing is on a mission to empower young entrepreneurs and help them use the power of the Internet to build their own businesses. While Morrison Publishing does some traditional publishing such as Anthony's first book, The Hidden Millionaire, most of our courses are now digitally published making them easily accessible to people all over the world. Currently we've published 5 books in circulation around the world that have sold in excess of 1,000,000 copies all helping budding entrepreneur's learn the do's and don'ts of Internet Marketing.
Our digitally delivered training courses have reached hundreds of thousands of people worldwide with a singular focus, help people achieve success online. The Internet is changing so rapidly having the ability to publish courses that students can access digitally became an absolute must for us in order to get the right information to our students effectively and efficiently. Many of our courses focus on email marketing such as InboxInnerCirlce because we feel it's one of the most important strategies any online business can utilize. The growing trend of people using their mobile devices to browse the Internet drove us to create MobileOptin which revolutionized how Internet Marketers and businesses build their email list in the new "mobile" era.
The goal for Morrison Publishing is to create solutions to help entrepreneurs stay ahead of the curve while building their business online. Anthony has over 15 years of experience running an online business and serves as our CEO and main source of product creation and innovation. If you're interested in our courses or software we're happy to help you take your business to the next level.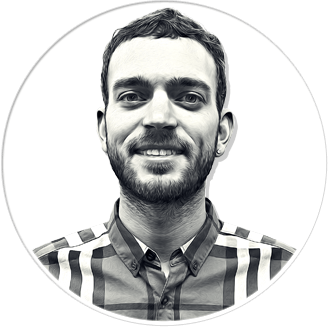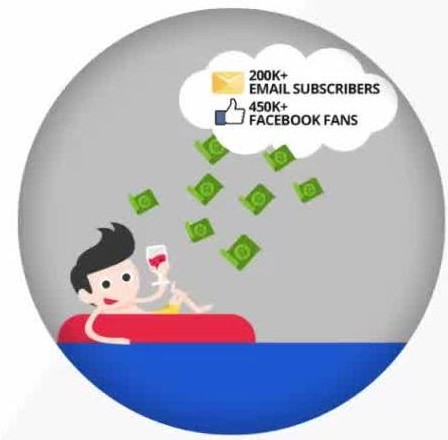 Start Now - Social Media Is Exploding!
Morrison Publishing is focusing on helping entrepreneurs achieve success by automating and enhancing your ability to leverage Social Media, specifically Facebook for your business. This year we've published a brand new course, Fan Page Domination, that helps people build complete self-contained businesses using simple Facebook Fan Pages. We're constantly testing new ideas and the winners we put right into our courses for our students. We also know that automation is key for anyone running a business online. This year we launched a brand new software, AutoEngage, that completely automates engagement with your fans on Facebook. Our goal is always to publish software and courses that compliment each other so we can help you succeed and build your business as quickly as possible.
Our Team Loves Marketing!
We truly believe our company can only be as good as the people who work for us, which is why we've dedicated ourselves to finding people who love Internet Marketing just as much as we do. Many of our team members actually run their own online businesses in their down time and have the skills and knowledge to help our clients in almost every way. Our CEO, Anthony Morrison, has created a working environment at Morrison Publishing that allows creativity and innovation to lead us, which is why we produce and publishing some of the most cutting edge trainings and software in the marketplace. Our team members include some extremely successful people:
Brittain Morrison - Creator of the "YouTube Traffic Blueprint".
Nick Lewis - Product launch specialist and Morrison Publishing Coach.
Josh Siegal - Email marketing expert and Morrison Publishing Coach.
Matt Klusman - Client happiness specialist, email marketer and coach.
.... and plenty more! The facts are our entire team DOES marketing and that's why we love what we do!
Internet Marketers Need Software
Any successful Internet Marketer will tell you that software can increase your conversions, ROI and time freedom exponentially provided, of course, it's the right software by the right company. Anthony Morrison has spent over a decade innovating new software to help increase conversions and ROI for his websites, and he's brought that skill set here to Morrison Publishing. The newest release from our company is, Marketer Software, which aims to provide entrepreneurs with an entire toolbox of software that can help them increase conversions and ROI in almost any business. This new membership includes software that can build your pages, optimize your results and of course help you succeed at a faster rate. Here are is some of the software included:
Video Lead Builder
Fan Page Builder
Video Increase
Social Lead Sync
Convert Timers
Exit Optins
Leads Now
If you're in need of software, and all Internet Marketers absolutely are, you might want to checkout our brand new MarketerSoftware program!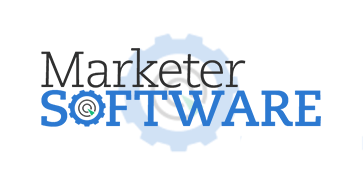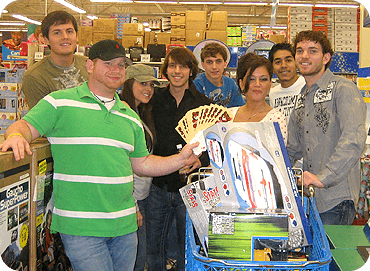 Morrison Publishing & Charity
Raised to be a compassionate person, Anthony Morrison (CEO Morrison Publishing, LLC) is always looking for a way to give back. His company, Morrison Publishing, LLC is successfully running a charity called, "Christmas For Kids." Each year groups of passionate volunteer's spend time shopping for gifts for underprivileged children during the holidays. The organization does not allow financial donations – everyone can participate by simply giving their time to shop for some of the children. Anthony started this almost a full decade ago and we're happy to keep the tradition going by having our entire team participate each year. You can find more information on this cause here on our website.