Getting Started – Your Digital Publishing & Email Marketing Business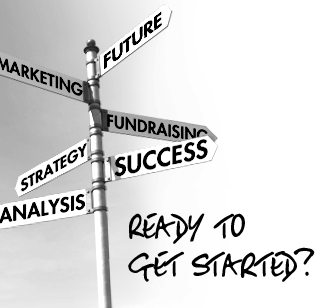 First off on behalf of everyone here at Morrison Publishing we'd like to say welcome and thank you for joining us! We're very excited to open your eyes to the possibilities the Internet provides every entrepreneur. It's no secret the Internet has changed the way we do business online and it's created opportunities that most people never could have imagined possible just a few short years ago. At Morrison Publishing we aim to education and inspire people all over the world on how to successfully grow your online business and become the entrepreneur you've always desired to be.
Our main focus in the past 12 months has been on email marketing because, in our opinion, this is the fastest way to grow your online business. Building an email list gives you an asset and an exit strategy should you ever decided to sell your business. It doesn't matter if you're looking to do e-Commerce, Amazon Stores or Affiliate Marketing having an email list is an essential piece of the ever changing success puzzle.
Here are a few things you'll need first in order to get started:
Auto-Responder: We typically suggest using Aweber.com, however, you can also use GetResponse.com, SendLane.com, GoGVO.com, MailChimp.com and many others! The auto responder is an essential since it's where you'll be storing your contacts and sending your emails.
Optin Page Builder – We normally use ClickFunnels for this because it's super simple and to be honest it's insanely robust! This is what you'll use to build out your optin pages which is where you will collect email subscribers. Again this piece is a must have!
Link Redirects – In order to properly monetize your traffic (clicks from emails you send out) we highly suggest you have a link redirection software. We've developed BuildRedirects so that it's simple to use, but amazingly powerful. Think of this as your "traffic hub" everything comes through here, which is why this is vital to your business.
Profit Point – We talk a lot about these in our training courses like Inbox Inner Circle. Your profit point is essentially "how are you generating revenue for your business". Are you going to be an affiliate? Amazon store owner? Shopify store owner? There are many options so it's essential that you choose the one that's best for you!
At the end of the day becoming an email marketer isn't as difficult as many people make it out to be. It's very important to start off with the essential tools and very good training.
We pride ourselves every day on providing the highest quality training for our students to help them achieve their success goals no matter how large they might happen to be.
So dream big.
Listen closely.
Learn daily.
Implement
…. and let us help you reach your goals!
Anthony Morrison
Get A Copy Of Our "your email profits" Book For Free!
The 3 Simple Steps To Building Your Profitable Email Marketing Business
Recent Posts
Categories