Email Optimization Is Key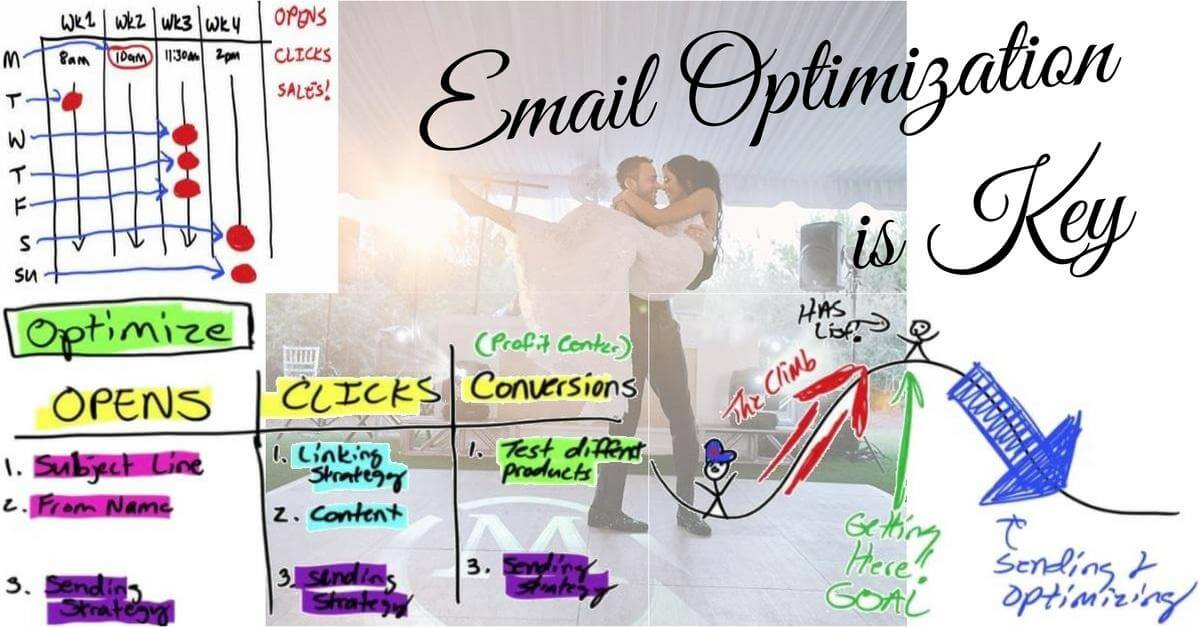 Email optimization is the key to take your business to the next level, not by working harder but by building on the foundations of what is already working. It took 4 or 5 years for the Cubs baseball team to put in motion the things that led to their success today.
If you're going through some hard times in your business or perhaps you've tried and you're still working toward the success you want, remember this is not a sprint, it's a lifetime race so you're not only successful today but you're also successful in 10 years.
It's worth taking the time to put in the work and methodically build a solid foundation of knowledge.
The firmer your knowledge the stronger your foundations that leads to sustainable success.
Optimization Is Key
When the same people come in two funnels, why does one make $100 while the other makes $1,000 ?

When you optimize your email funnel you get more opens, more clicks and more conversions.
How To Optimize Opens, Clicks And Conversions
What kind of things can you optimize to get more opens, clicks and conversions?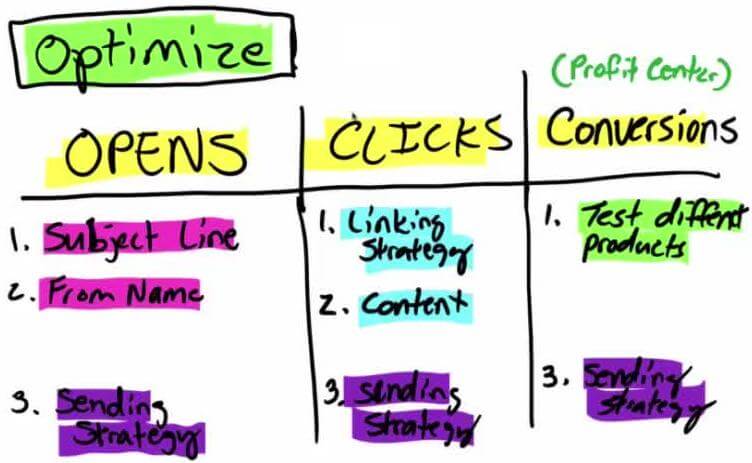 To get more opens you can improve the subject line, you can use your name so people see it's from you and you can work on your sending strategy.
To get more clicks think about the number and location of your links. The types of content you write and whether you use the step method is going to help get more clicks because its relevant to what your audience wants. Finally the sending strategy is also going to improve click through rates.
To get more conversions and sales think about different product offerings. The step method will definitely improve conversions as will your sending strategy.
The one thing you can do to optimize all three at once is the sending strategy.
Optimize Email Sending Strategy
The key point in optimizing your sending strategy is to know what time of EACH DAY you get the best results.

Some people only get their hair cut by their mom so imagine their bewilderment when they go in on Monday for a haircut and the hairdresser is closed! People have different schedules on different days of the week so it's worth testing what time of the day is best to send an email.
After testing Anthony sends emails using the following times:
Weekdays 8am to 11am (EST);
Weekend 3pm (EST);
It's important to test your list for when you get the best open rates and customize your delivery times because everyone will be different.
Method To Find The Best Email Sending Time
Over a 4 week period send emails at different times for the same weekday to test when you get the most Opens, Clicks and Sales.
The email will be sent at the same time Monday to Sunday for one week.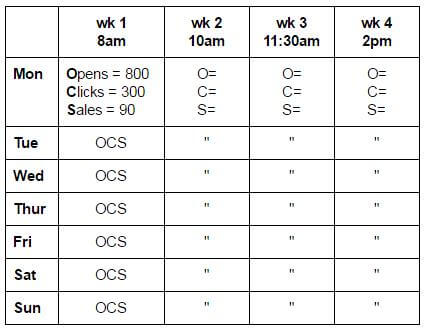 At the end of 4 weeks analyze your results and ask:
"On Monday did I get more opens, clicks and sales at 8 a.m., 10 a.m., 11:30 a.m. or 2 p.m. ?"
Ask the same question for each day of the week. When you're finished you will end up with a chart something like this: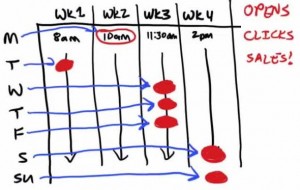 After 4 weeks you'll know what time you get the best open and click through rates for each day of the week. Now you can optimize what time you send emails on each day going forward.
When you go from 10k to 20k subscribers your audience has changed so it's a good idea to test again for the best time to send.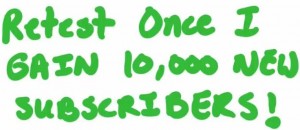 One reason you might get different results is because you're getting traffic from different sources.
Optimized Sending Results
These results are in the education industry. 

19% more opens, 40% more clicks at $1 each resulting in $400 extra each day.
$36k Per Month Model
This is the entire model that is generating $36,000 per month using free Facebook traffic.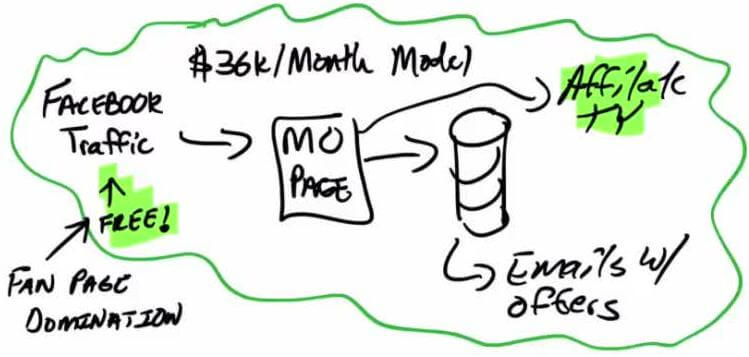 Facebook traffic goes to a mobile optin page;
From there they go to an affiliate offer as well as the autoresponder;
The autoresponder sends out email offers;
Total ad spend on Facebook is zero using Fan Page Domination strategy.
These results are in the education market for people returning to school who are looking for college grants and college scholarships. If you know your audience do you think you can:
Create a Facebook fan page;
Implement this strategy;
Make it go viral;
Build a list;
Make some money;
When you know the Fan Page Domination strategy you can target the specific demographic that fits the Thank You page offer, which is basically a college scholarship offer.
Remember that 40% increase equates to an extra $400 per day and it's all because the email sending time was optimized. Even if your list has 300 subscribers it's worth doing this.
If you don't have a list then you need to go back and watch previous success connection webinars, get fan page domination or something to get you started because the ball needs to get to the top of the hill.
Once you get to the top, you've got a list, you've got momentum and you're just sending emails, optimizing and making money. You can make money even if you suck at writing emails.
The goal is to get to the top.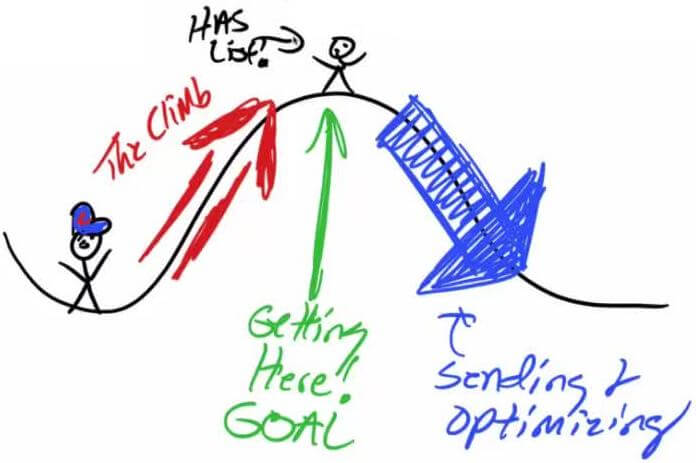 The hardest part is climbing the hill to the top and that's when most people give up/stop/quit/fail. After you get there it's easy to make more money so embrace the climb.
When Anthony's organic chemistry professor showed his class what was required to become a doctor, the class went from 100 students to 20 the next day. During the climb another 16 quit even though they had put in:
Time;
Effort;
Money;
Energy;
Resources;
Days and nights of study;
Tests;
If you stop before you get to the top then you're wasting your time, money, energy and resources that you can never get back.
Don't Quit,
Don't Stop,
Don't Give Up!
At the end of the day the goal can be achieved. Push through all those negative things that come to your mind:
You control your destiny, you control what you do each day to climb to the top of the hill. When you get there there are all kinds of other trainings you can learn.
The Step Conversion Method
This is how to double or triple your profits for every email you send.
As humans we're conditioned to follow steps like going to school. If you quit after grade six you'll probably feel like a failure because you haven't finished all the grades.
That feeling of failure comes about because we haven't finished what we started. We use that psychology in the two-step method.
Step 1: Offer 1;
Step 2: Offer 2;
Instead of sending an email with a single offer we send two related offers and profit off both.
Example:

The scholarship leads can pay $40 while the credit reports might pay $25.
100 clicks on the scholarship got 30 conversions.
30 clicks on the credit report got 20 conversions.
Even though Step 1 only converted at 30%, those people felt compelled to complete Step 2 which converted at 60% and has been as high as 80%.

The 2 Step method optimized clicks, conversions and profits. This is not rocket science, in the email you just tell people about two different offers.
"Do you want to make your favorite pet lover the happiest person on planet Earth for Christmas?
Here are the two steps you need to follow to make sure that your pet loving friends are the happiest people on the planet on December 25th.
Step 1: Go here and grab this dog collar that lights up;
Step 2: Go here and get this awesome puppy blanket;
Complete these two steps and you or your friends are going to be the happiest dog lovers on the planet on Christmas."
If this was in eCommerce then you could literally tell a story about who your customer buying it for, themselves or someone they love.
If you're in internet marketing or whatever niche you're in, you can find two products that synergistically work together, that make sense.
Key Takeaways
Always be looking to optimize your business in any way possible. Optimize your email opens, clicks, and conversions. Three strategies you can use right now are:
The Sending Strategy;
The 2 Step Method;
Embrace The Climb;
Free Software
Access to the animated GIF app and the countdown timer are opened up again. This is about $10k worth of software you get for FREE. The registration password is given out on the live webinar.
$1000 Snapchat Giveaway
$1k will be given away next week. All it requires is that you get on Snapchat, follow morrisonmachine and pay attention to the success connection.
$4,000 Work Like I Do Giveaway
$1500 Cash Giveaway
$1500 given away tonight. 7 winners in the group and 8 winners on the fan page.
#NeverGiveUp
"The comments are coming in hot and heavy.."
Wedding Photos
The photographer is Paul Johnson and you can check out the Facebook album here.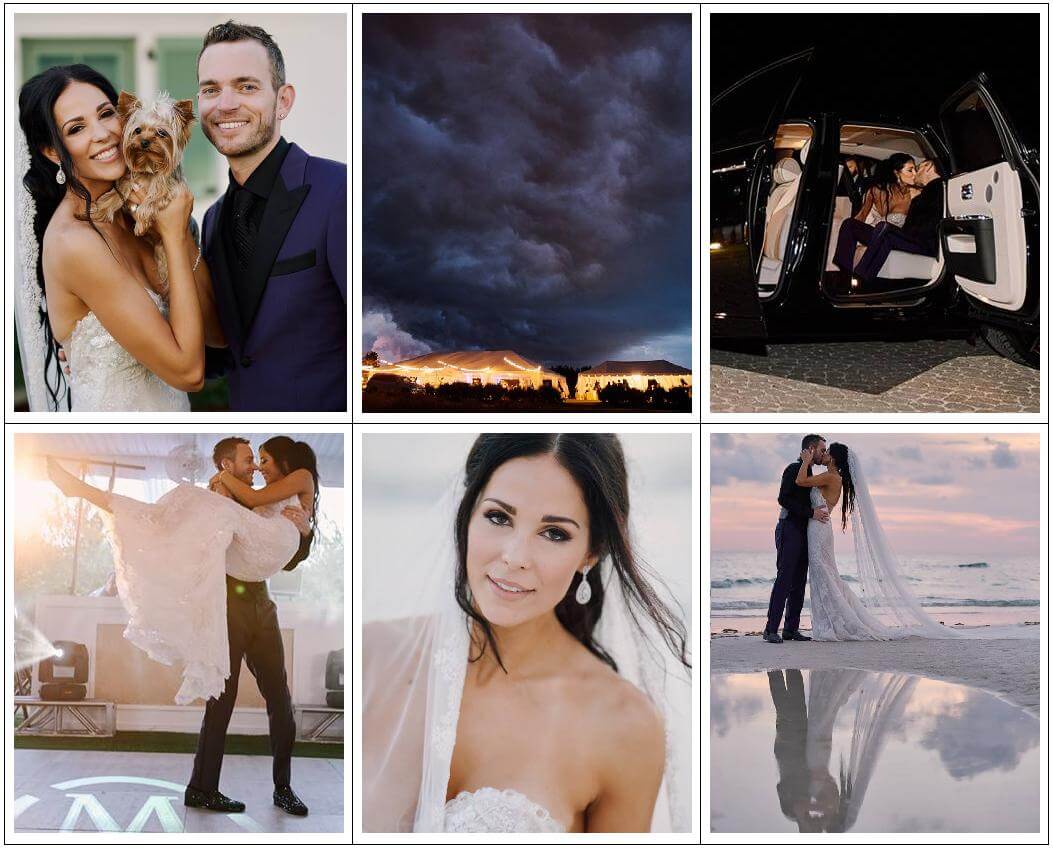 And happy birthday Anthony's dad who turned 78 years old.
Next Week
Tune in next week for an overview of the $36,000 per month strategy.
Summary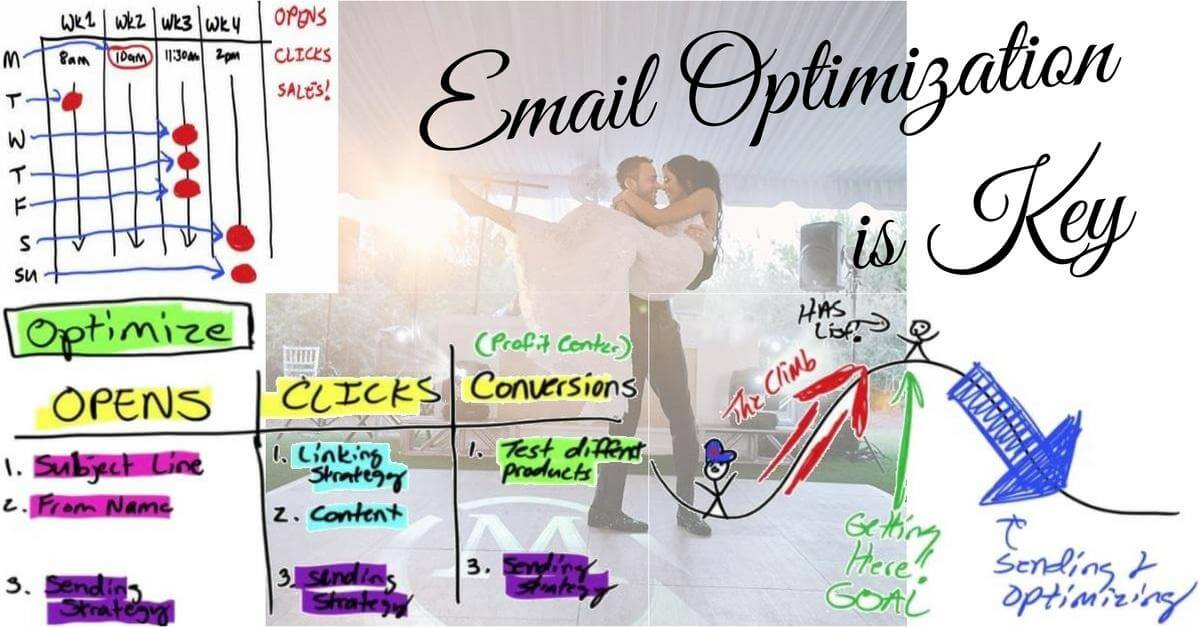 Article Name
Email Optimization Is Key
Description
Email optimization is the key to taking your business to the next level, not by working harder but by building on the foundations of what is already working.
Author
Michael McDonald
Publisher Name
Morrison Publishing
Publisher Logo

Get A Copy Of Our "your email profits" Book For Free!
The 3 Simple Steps To Building Your Profitable Email Marketing Business
Recent Posts
Categories