Success Connection Zen Notes – 30 March 2017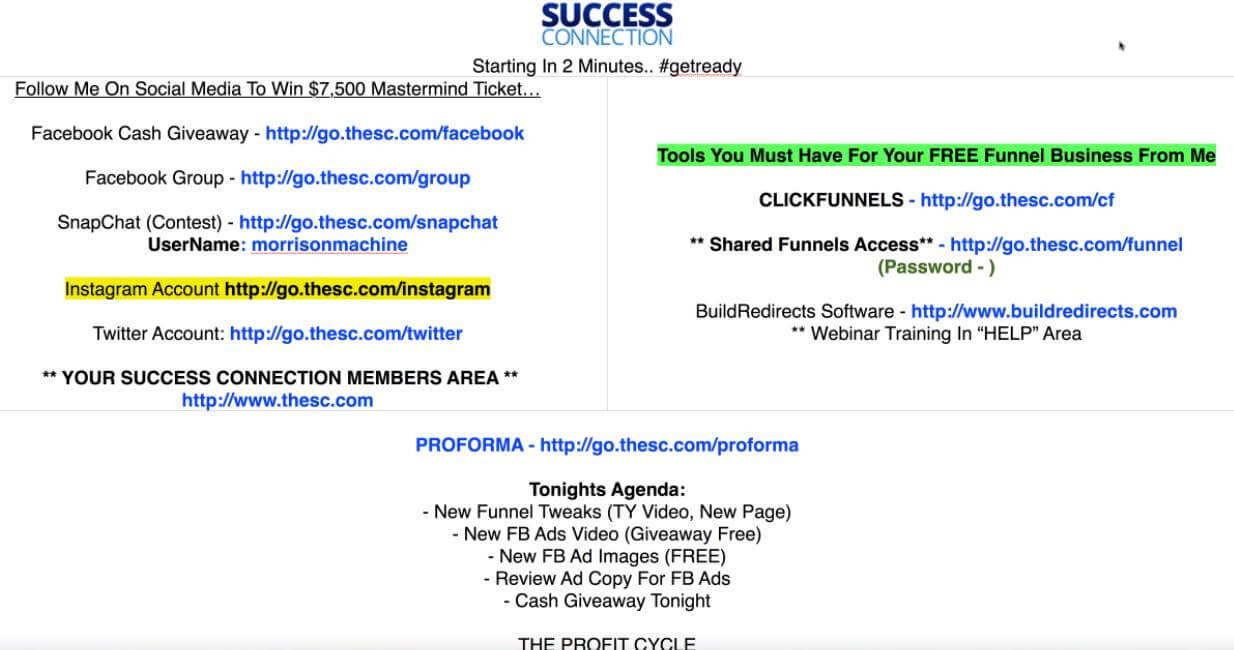 Profit Cycle Funnel Review
For the past few months we have been crafting, generating, building and promoting epic awesome funnels that allow you to leverage Anthony's success in order to make money.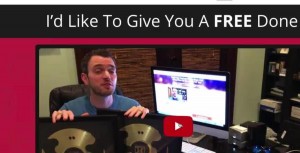 To get the funnel people must optin.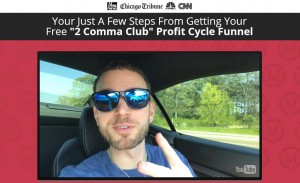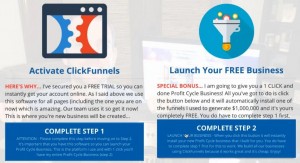 The thank you page has two simple steps. Before people get the funnel and launch their own business for free in step 2 they need to sign up to click funnels which is step 1.
The funnel that is being given away has already made half a million dollars this year. So we are getting this funnel with the optin, thank you and followup pages, the Facebook ad images and video, the 18 day series of emails and the funnel in step 2.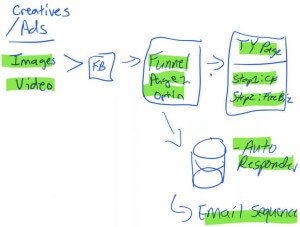 When people see your Facebook ad and click the link they go to the landing page where they optin. When they optin they're taken to the thank you page which is where you make money from step one and step two.

The Clickfunnels Affiliate Program
We were going to focus on Facebook ads today but something came up which has altered the trajectory of where we're headed that may ultimately make more than a few dollars for you.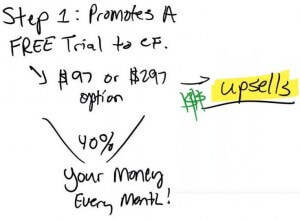 The offer we are promoting is a Clickfunnels free trial where people can purchase a $97 or $297 option and that gives you 40% recurring revenue every month. Clickfunnels also have up sells which you get paid for as well.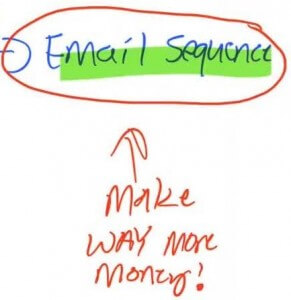 After talking to people at Clickfunnels there is a way to take your autoresponder email sequence and make way more money.
Email Sequence Profit Zone
Throughout the email series we are giving good value but still promoting Clickfunnels. By day 18 we tell people we're done trying to get them to sign up.
We spent 18 days telling people how amazing and profitable the profit cycle funnels are, and how they can get one free. The question is what can we promote next to make even more money in the email sequence from people that took action as well as from people that didn't?
Most people think if they spend $10 on Facebook ads and only make $8 from a sale that it's a failed ad. The whole idea of the email sequence is to take that potential failed ad and turn it into a massive profit zone but you need opportunities promote other things.

The first offer is a $997 product.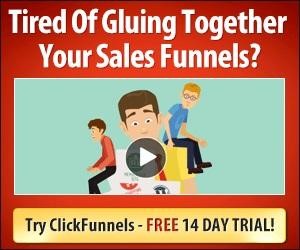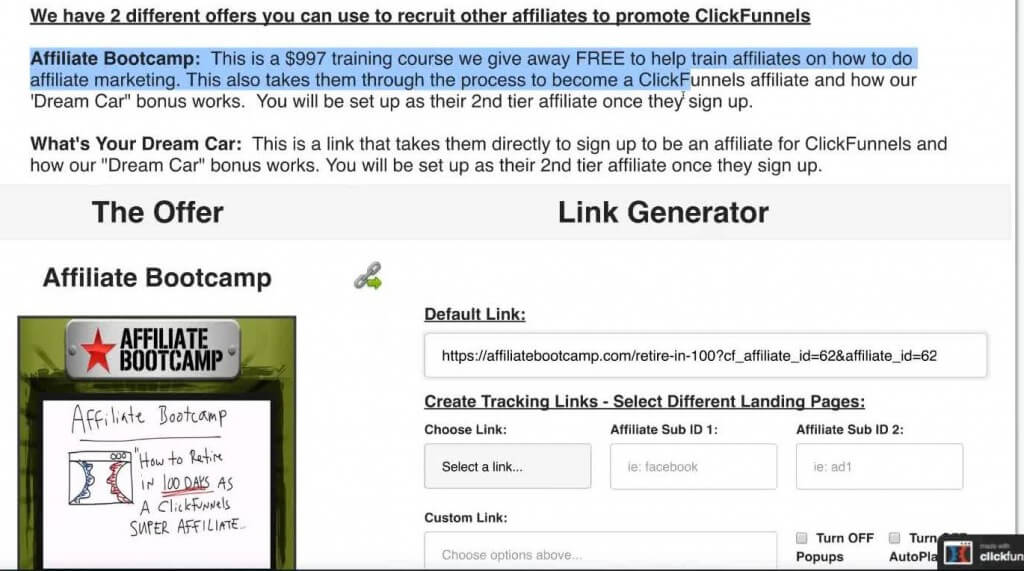 Affiliate boot camp trains people on how to become affiliate marketers.


There is a real opportunity to use the email sequence to promote other high ticket products that Clickfunnels offer.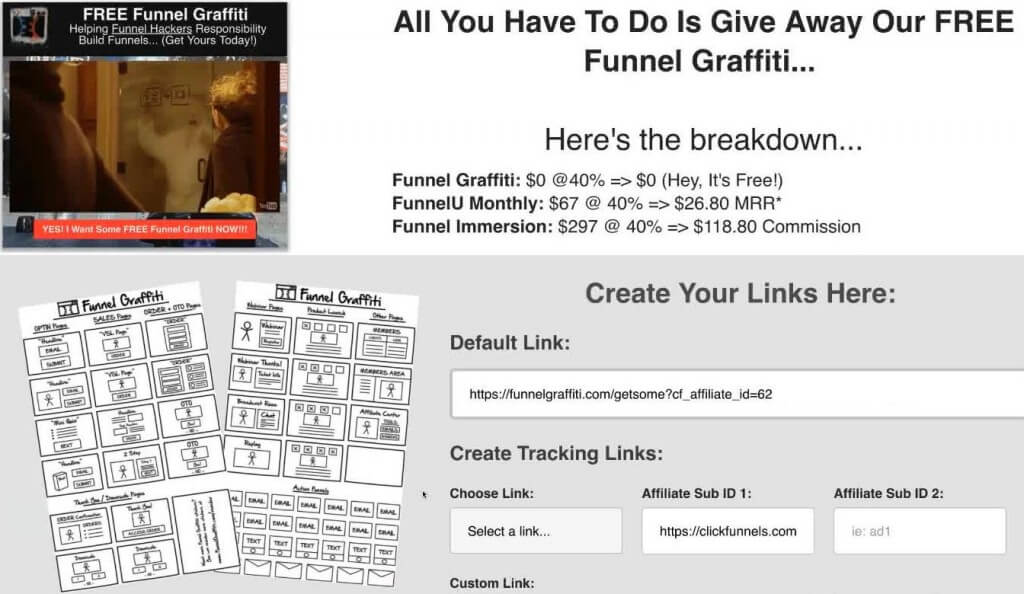 When someone signs up to funnel university at $67 per month, you get 40% monthly and if they sign up to funnel immersion for $297 you get 40% commission. Wouldn't it be cool if Anthony wrote the email sequence that we could then use to promote other Clickfunnel products.
Anthony's Affiliate Program

The second thing we can promote are Anthony's products. It was never his intention to create an army of affiliates that would make him more money but it is a good way for us both to win.
This Beta program is not open to everyone and it will only be available during the live Success Connection in the next couple of weeks. You will be getting access to all of Anthony's products, Fan Page Domination, Email Domination, Inbox Inner Circle, Auto Engage, Build Redirects, everything.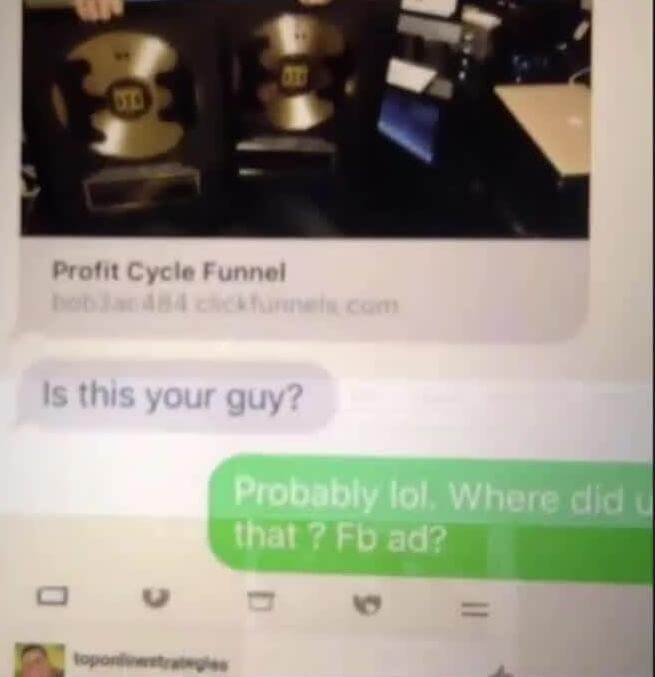 Bob Melton is already running Anthony's ad as TopOnlineStrategies and one of Anthony's business partners saw the ad. Greg said it's an awesome idea for Anthony to give his material away to his students to promote, crazy enough that it'll probably work.
Facebook Ad Targeting
How To Setup The Facebook Pixel
The first thing you need to do is make sure your Facebook pixel is on the optin page. If you're not familiar with the Facebook ads manager then it's a good time just to have a play around with it to get familiar with where things are.
Each Facebook account has a pixel which allow Facebook to track who is visiting your page and who converts. They allow you to build custom audiences which help your ads target the right people.

Click Ads Manager > Pixels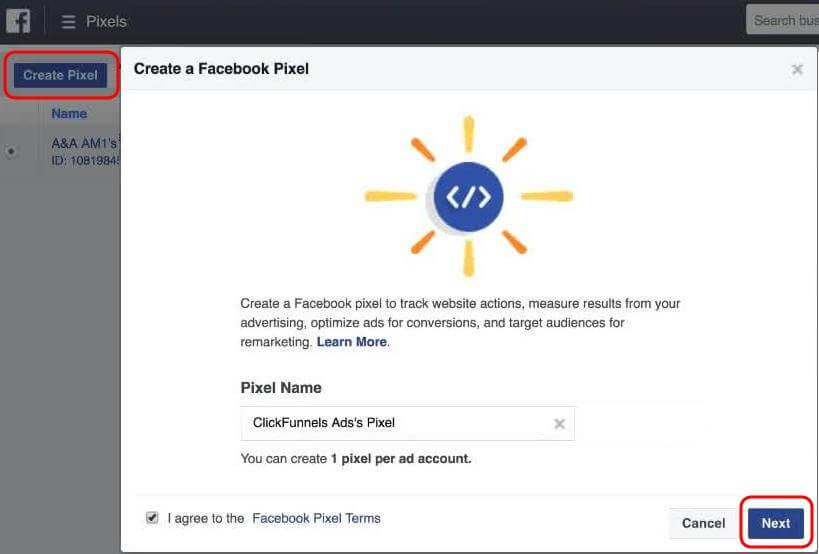 Click create pixel.
Give it a name.
Click next.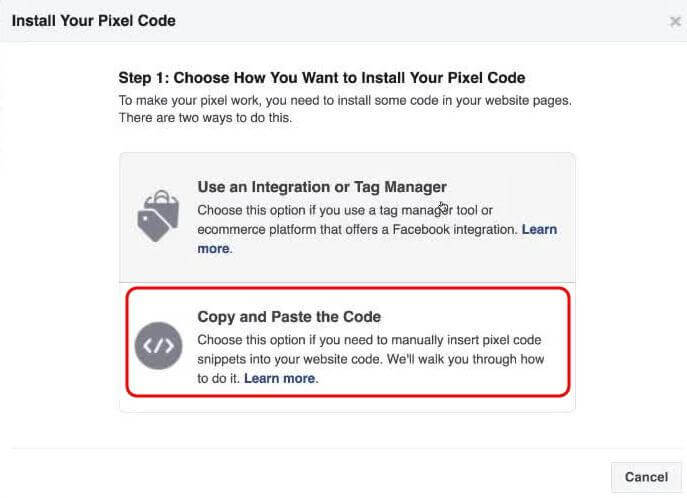 Click the copy and paste option.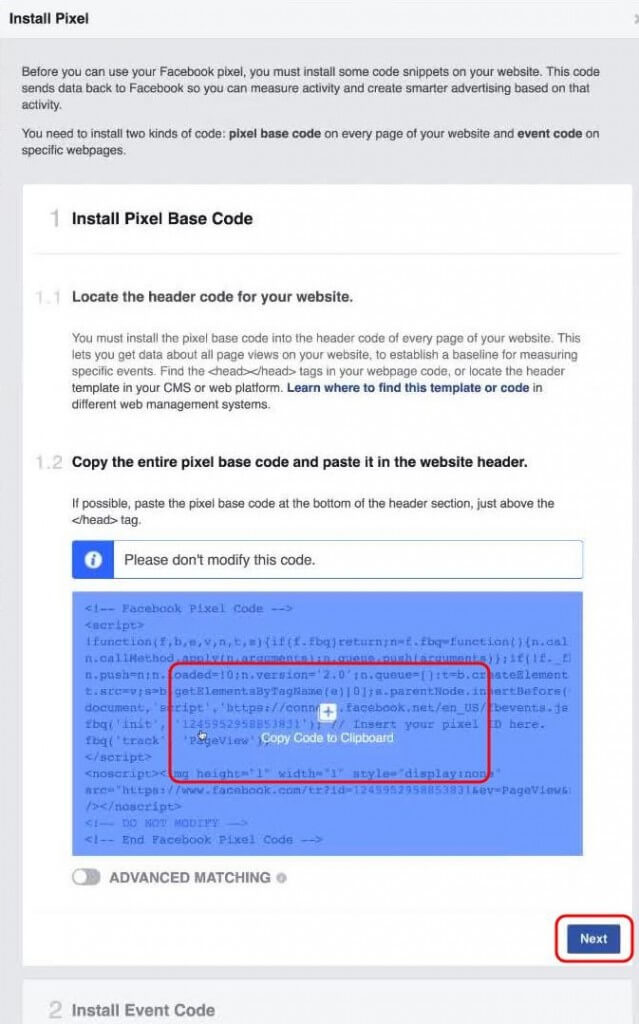 Copy the pixel code to the clipboard.
Click next.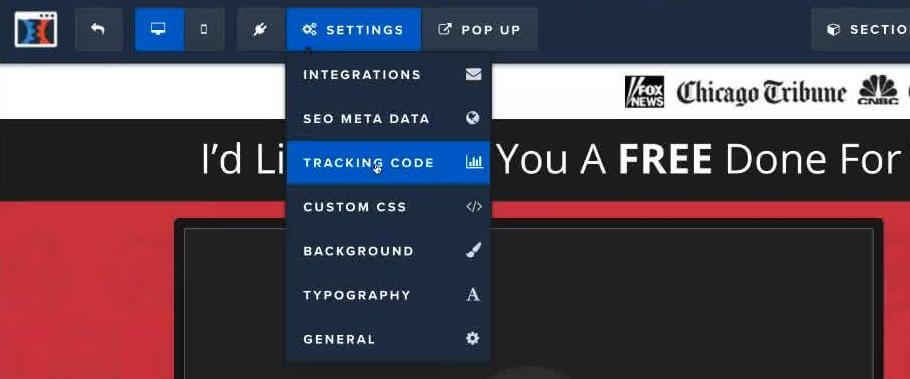 From Clickfunnels, edit the optin page.
Select settings > tracking code.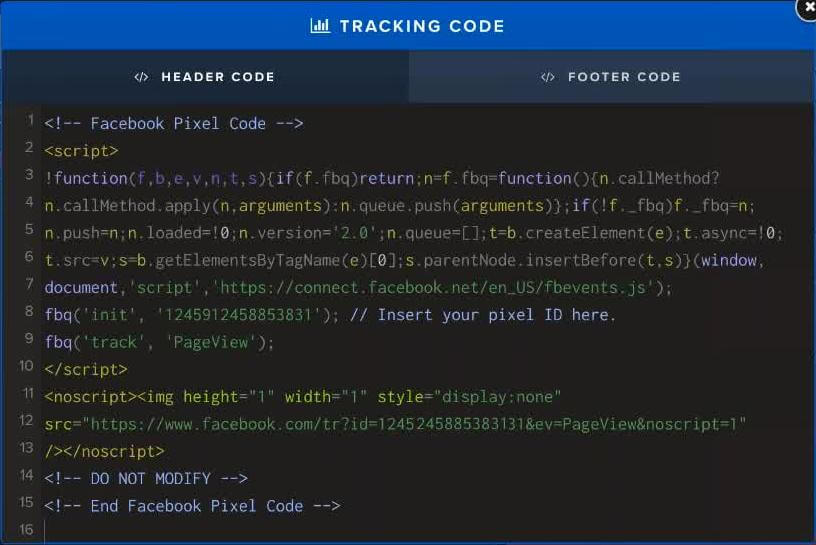 Paste the pixel into your Clickfunnels page.
A $10,000 Facebook Education

Anthony paid $10,000 for an agency to come in and set up his Facebook ads and in the process learn how to do it himself.
(premium content)
Broad Audience Targeting

We don't want to target people over 65 because let's face it, most people of that age are retired and not interested in internet marketing.
(premium content)
Specific Audience Targeting
Facebook will allow you to precisely target people with specific interests.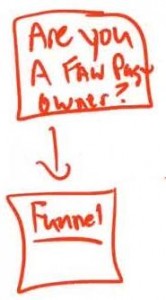 (premium content)
Two Phase Advertising Plan
We tell Facebook to initially show our ad to everybody and then run a targeted lookalike campaign.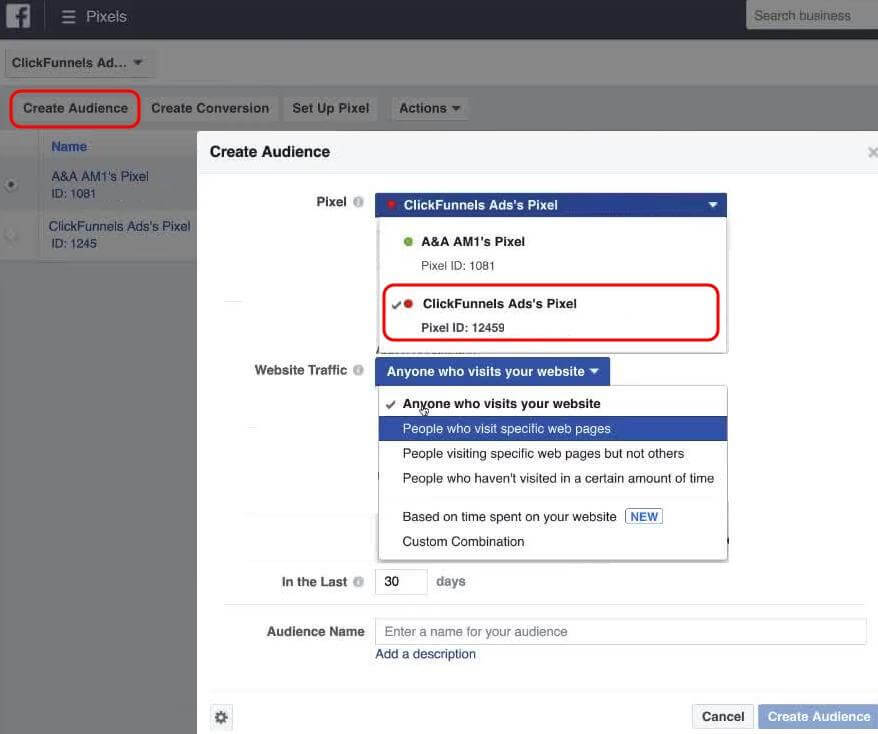 (premium content)
Links To The Treasure Chest
The link below requires a password which is given out during the live webinar. It is also has a cutoff time beyond which it will not work.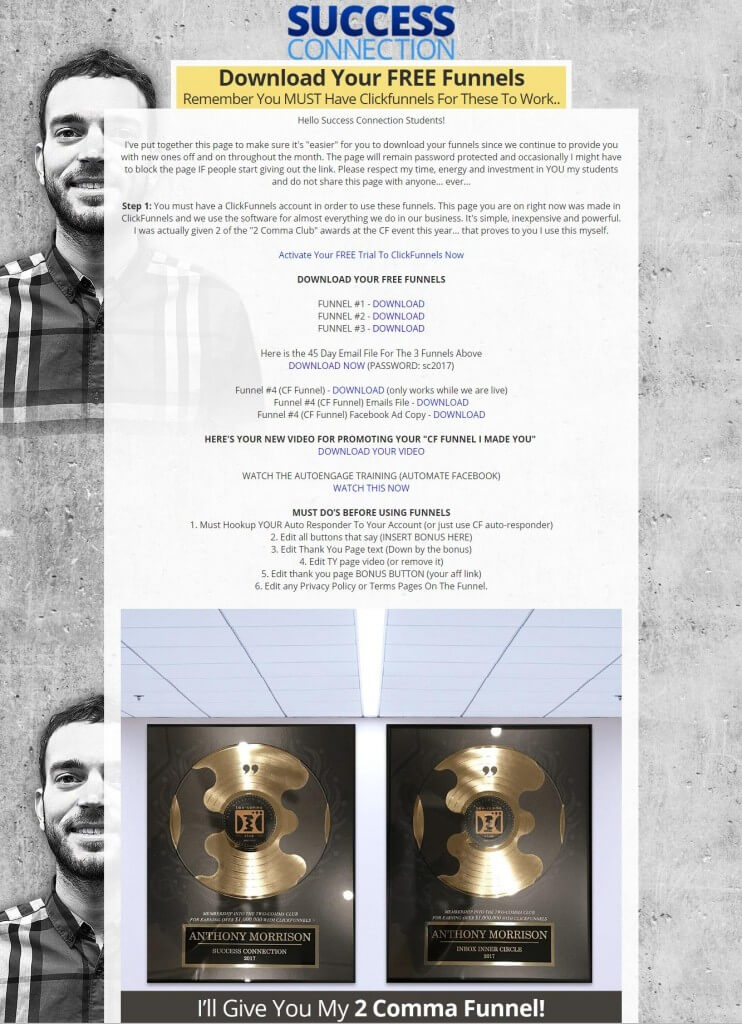 So what is this (premium content) ? If you would like to read my free premium content then check out Zen Notes now.
Get A Copy Of Our "your email profits" Book For Free!
The 3 Simple Steps To Building Your Profitable Email Marketing Business
Recent Posts
Categories