Success Connection May 4th

The Success Connection is a place to get educated, have a great time and stay positive. If we become negative because a support question isn't answered and join the webinar just to troll Anthony then that's a good way to get banned.
It's a chance for Anthony to give his students one-on-one coaching about random things he's doing that's getting results and that he knows will help us be successful.
It has nothing to do with fan page domination, mobile optin, affiliate marketing, ecommerce or any specific program, it's all about money getting strategies. As a student you get access to this for free.
The Success Connection is about what generates the most value, gets the most results, and makes you the most money. That is what is talked about every week.

Does It Really Work?
It's been difficult to find a way to duplicate success among thousands of people, it's not easy. Just ask yourself if once you found something that works if you could jump on a computer and just by talking to people you could duplicate your success.
You can teach and teach and teach but it's difficult to get people to be successful on mass. Anthony figured out how to transfer his success because now he can give you his funnel that helped him become successful with the click of a button.
Almost 100 people have had success with this funnel and one person has already made $9,000 but he didn't post his results in the right place.
Profit Cycle Funnel Review
The funnel can take a long time to create on your own so in order to get rid of the roadblocks, the reasons for failure and the excuses Anthony has made these funnels and is giving them to us for free.
These funnels didn't start out as a way for Anthony to become the number one Clickfunnels affiliate, they started out as a way to help students become successful. The success connection is all about finding that little fibre of success that students can tap into and be pulled along.
The Optin Page
Traffic comes to your optin page where you offer to give something for free in return for an email address. The thing that gets people to put in their email address is the free funnel giveaway. You will also need an autoresponder to collect email addresses so you can send out emails.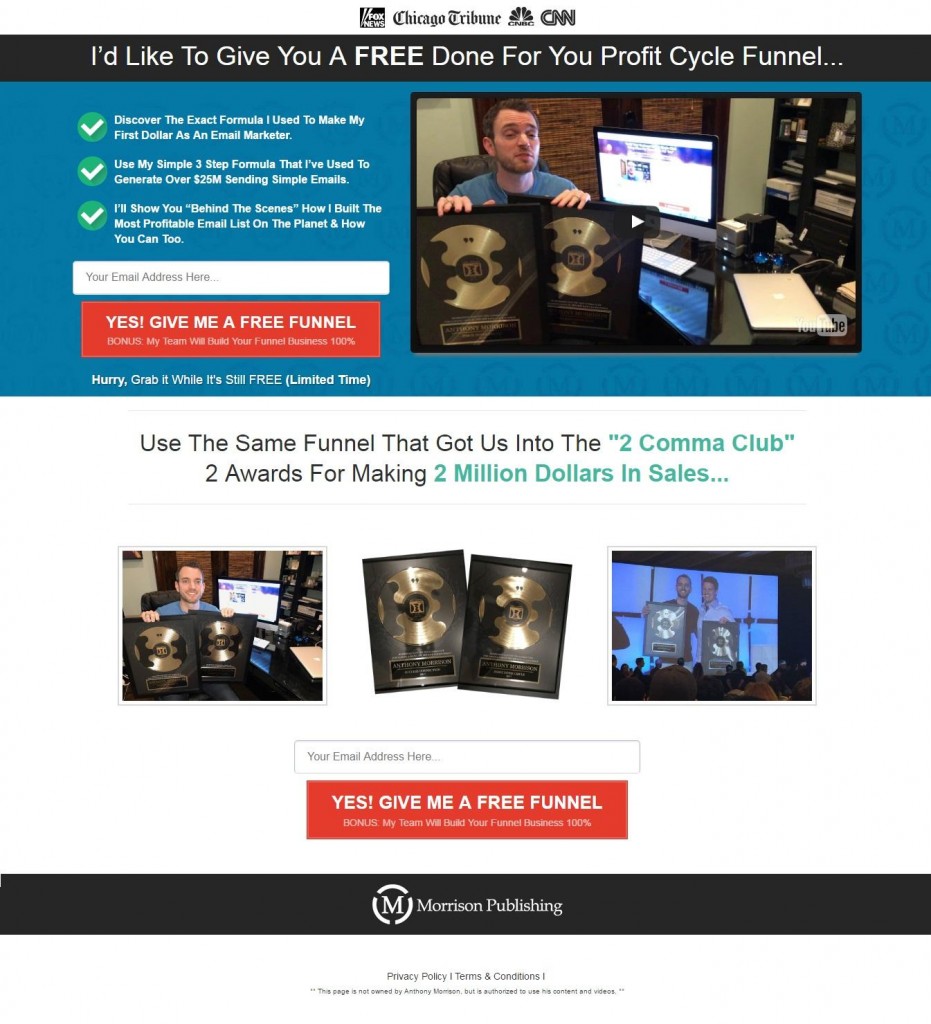 Thank You Page Profits
After the optin page people go to a Thank You page where there's a link to get the free funnel. You immediately give something for free so they'll follow you more, open emails and click links.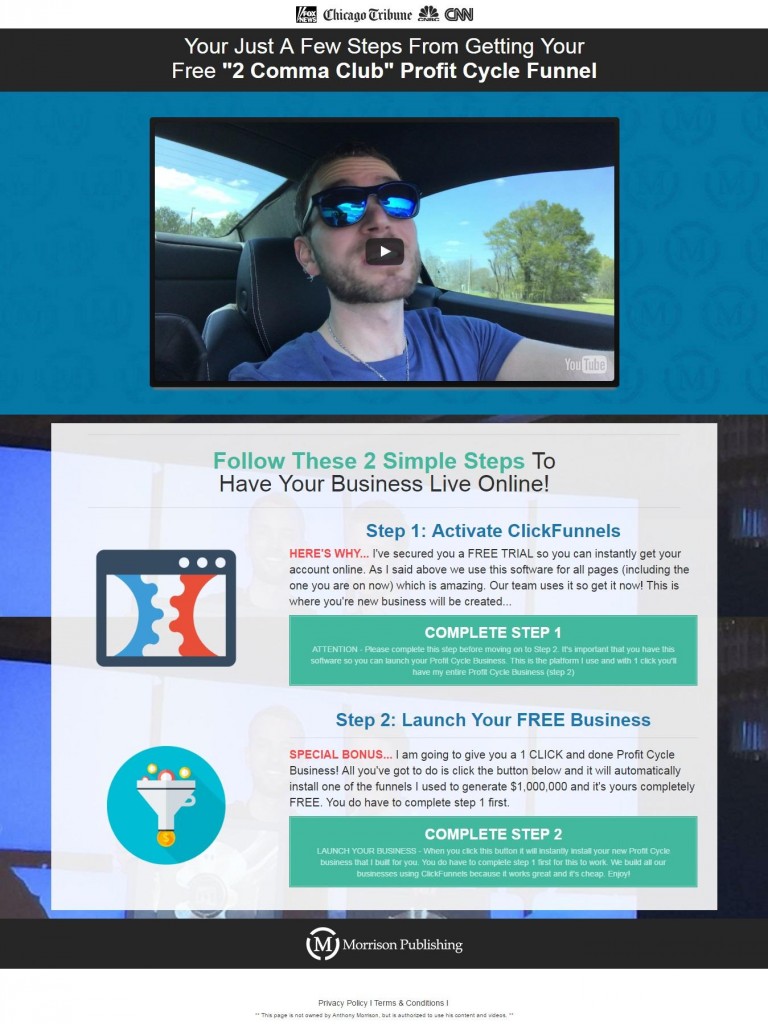 Step 1 people need to activate their clickfunnels account.
Step 2 they launched their free business.
These two steps are responsible for generating $20,000 of recurring monthly earnings reports for students in the last 2 weeks. As people we are programmed to follow steps.
The reason there is a video of Anthony is because he's very good at articulating and helping people understand things. Through video he can explain to people why they should click a button, why they should optin, why they should join Clickfunnels and why they should use the funnel that has been created for them.
If you don't want to do this to you don't need Clickfunnels. If you do want to use these funnels then you will need a Clickfunnels account because it's one easy click to transfer the funnel.
Solo Ad Success Traffic
Most of the success student's have had has come from using solo ads to generate traffic.
Success Connection Portal
The Success Connection portal is where you can access all the courses that you've purchased from Anthony in one place including the archived trainings.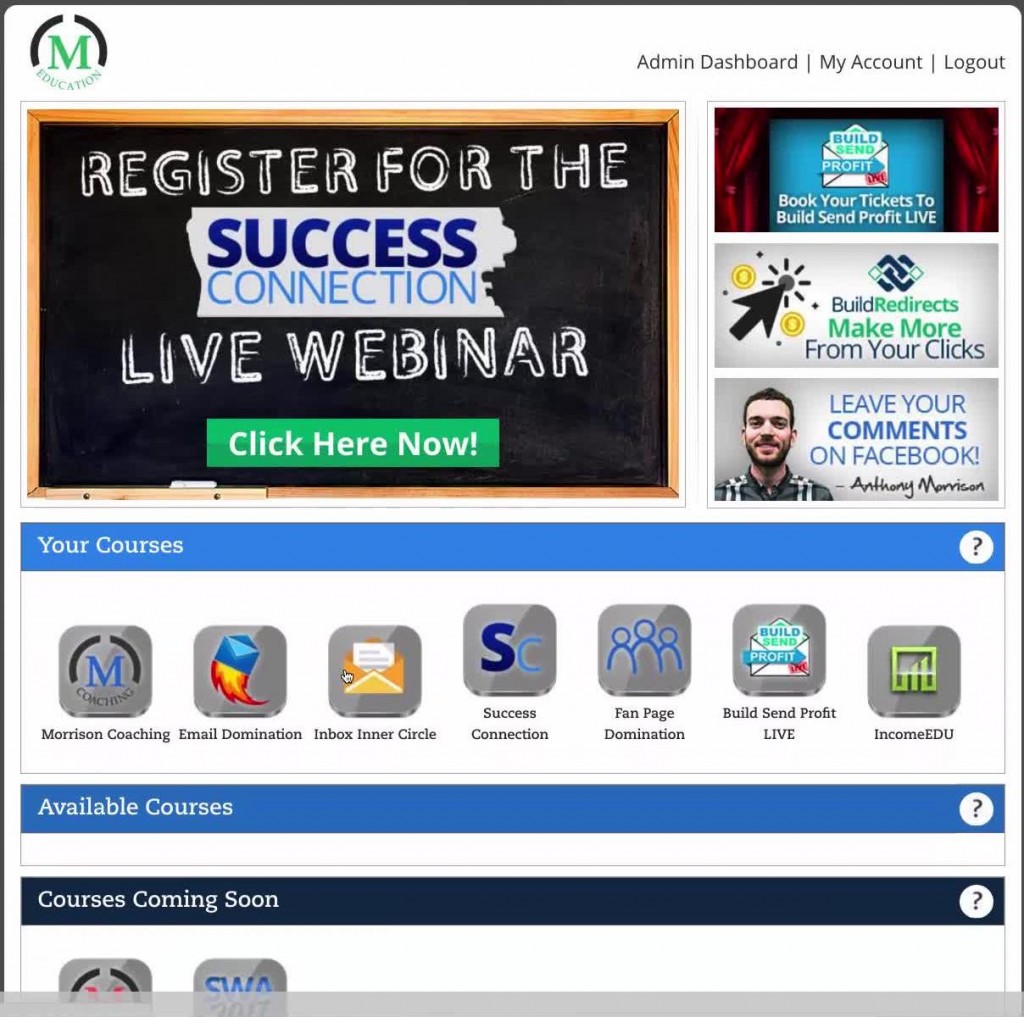 Subscribe now and continue reading…
Funnel downloads;
Email copy;
Facebook ad copy;
Solo ad emails;
AutoEngage training;
$5,000 and $2,500 Invest in you winners;
and more.
Get A Copy Of Our "your email profits" Book For Free!
The 3 Simple Steps To Building Your Profitable Email Marketing Business
Recent Posts